Lorin D'Costa- Chess Coach, Presenter & Author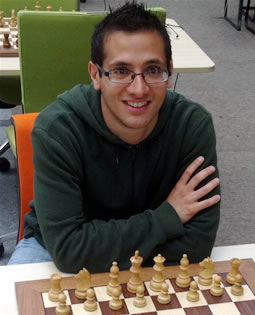 As a professional chess coach, my underlying aim is to help children of all chess strengths enjoy and play the game of chess.
This website is mainly about junior chess in England, and giving advice to parents on how their child can improve their chess and most of all, enjoy the game! Often parents whose children play chess have no experience at all of the game and how the chess tournament circuit works, where to look in terms of training etc. so I hope this site will answer many of those questions.
Please feel free to email me with any questions or enquiries!
LATEST

(23rd August 2017)

Calendar Page now updated, with the full list of London Junior Championship (LJCC) Qualifying tournaments listed. Make sure to enter early- these events typically fill up quickly!

Edgware Gambits Chess Club will return for the term on Wednesday 13th September. Find all details at our website; http://www.edgwaregambits.com/

I would like to congratulate Yashvi Parikh of Manorside School who has won one of the prestigious Brian Kerr awards for girls chess via Chess in Schools and Communities (CSC). You can read more about that here; http://www.chessinschools.co.uk/newsletter/2/kerrbrian.htm
Well done Yashvi!
Lorin's recommendation of the month
Hone your chess strategy!
Chess Strategy for Kids
World Champion Magnus Carlsens excellent app for iphone and ipad!
"I'd like to take this opportunity to thank to for your very nice book about the Panov. I really enjoyed your notes on the Kramnik – Meijer game. The line has brought me some success in my own blitz and club games"_
Remmelt Otten, Publishing Director, New In Chess Magazine
www.newinchess.com