Lorin D'Costa- Chess Coach, Presenter & Author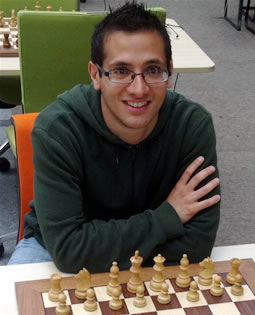 As a professional chess coach, my underlying aim is to help children of all chess strengths enjoy and play the game of chess.
This website is mainly about junior chess in England, and giving advice to parents on how their child can improve their chess and most of all, enjoy the game! Often parents whose children play chess have no experience at all of the game and how the chess tournament circuit works, where to look in terms of training etc. so I hope this site will answer many of those questions.
* Available for Coaching at Your School * 1-1 chess lessons * Available for Lectures and Simultaneous Exhibitions
Please feel free to email me with any questions or enquiries!
LATEST

(5th February 2018)

Edgware Gambits are hosting a 2 day chess training camp on Monday 12th and Tuesday 13th February during half term.
You can do a full day (9-5pm) or two half days; 9-1pm, or 1-5pm.

Sign up via our website: http://www.edgwaregambits.com/half-term-camp/

Places are limited so do sign up early!
Book Of The Month
This month features a series of many books- the Step Method series devised by the Dutch coaches, Rob Brunia and Cor Van Wijgerden.
App Of The Month
World Champion Magnus Carlsens excellent app for iphone and ipad!